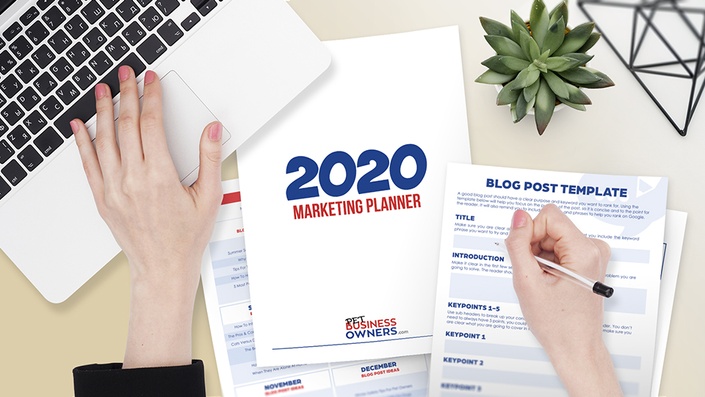 2020 Marketing Planner
Every post you'll ever need to not just grow a loyal audience but drive SALES to your business every day.
'It's no secret that I love social media, but do you know what I love even more?

That I get sales and new clients from my social media posts EVERY DAY!
It hasn't always been like that and as social media has evolved over the years I've learned to adapt and change, beating the algorithm and growing my loyal following and my sales.
And the truth is, it doesn't have to be complicated!
Especially when you have a secret weapon…
My 2020 Pet Biz Marketing Planner!
Where I GIVE you every post you'll ever need to not just grow a loyal audience but drive SALES to your business every day.
What Exactly Is The Pet Biz Marketing Planner?
Every social media post you'll need to grow an engaged audience of buyers in 2020 – just copy and paste (add your own style!) and watch your sales and audience grow!
A full calendar of seasonal content prompts & awareness days both pet-related and other super-shareable awareness days (think national chocolate day, national prosecco day – the sort of stuff your audience will love!) – never miss an opportunity to go viral again!
A tried and tested framework of the exact varieties of posts that have proven super-engaging for me – NEVER be stuck wondering what to post again!
Evergreen Content Ideas including blogs to get you found on google by buying customers, videos & podcasts to create – this is the type of content that generates new clients and sales CONSISTENTLY with no further effort!
A list of competitions/challenges you can run on your social media that have helped me get a ton of free PR for my business including national press, TV, radio and sponsorship!

AND It's WAY More Than A Planner!
Check out all the juicy BONUSES!
Quarterly planning call – get my personal guidance to grow an engaged audience of BUYERS from your social media
FREE Facebook Group for inspiration and support to grow your business
Weekly prompts and reminders to make sure you're always on top of the marketing your audience can't get enough of!
This is NOT a planner you start with great intentions then leave gathering dust after the first few weeks – it's an interactive EXPERIENCE with a supportive community of like-minded pet business owners and me gently kicking your butt when you need it to stay on track!
A Facebook Group Posting Strategy
Actual ideas that you can use to create an engaged group of fans on social media.
Things that do and don't work – and how to make sure you are setting your group up to work for you and your business.
Checklists to Maximise the Reach of EVERY Piece of Content
My personal guide I developed to promote my content and make sure even more people see your posts
My blog template outline so you can write blogs that get found, read and nurture buyers AND quicker to write than ever.
An Integrated Email Marketing Plan
Never be stuck for what to send out to your mailing list with my email marketing template. Just add your own information in each week and send it to your list. Discover the exact types of e-mails your clients will be WAITING for, not just more stuff to clutter their inbox!
I'll also add reminders to your marketing plan to send your newsletter and prompts to keep promoting people to sign up to your list throughout the year.
Monthly Planning Videos
Each month you will receive a planning video which runs through your marketing for the upcoming month and gives you lots of ideas and inspiration to make your marketing the best in your area!
A chance to take the time and plan that viral-worthy content around the seasonal events and awareness days and seasonal offers most relevant to YOUR audience.
Every quarter we will all get together online and work through your plan for the upcoming quarter. Get my personal insights on YOUR business and how best to market your business like a pro!!
Ask questions, get feedback and be totally prepared to have the best marketing in your area.
How to use the planning & scheduling tools I use to make creating a full multi-platform content plan quicker and easier than ever
How to create images to use on social media with no budget
How to use the inbuilt features on FB and Instagram so you don't need to create fancy graphics
Nearly 1.7 billion accounts use the Stories format daily.
500 million users now use Instagram Stories every day.
One-third of the most-viewed Instagram Stories are from businesses.
Quarterly Planning Call
How To Video Tutorials
Course Curriculum
2020 Marketing Planner
Available in days
days after you enroll
How To Video Tutorials
Available in days
days after you enroll
Quarterly Planning Calls
Available in days
days after you enroll
Your Instructor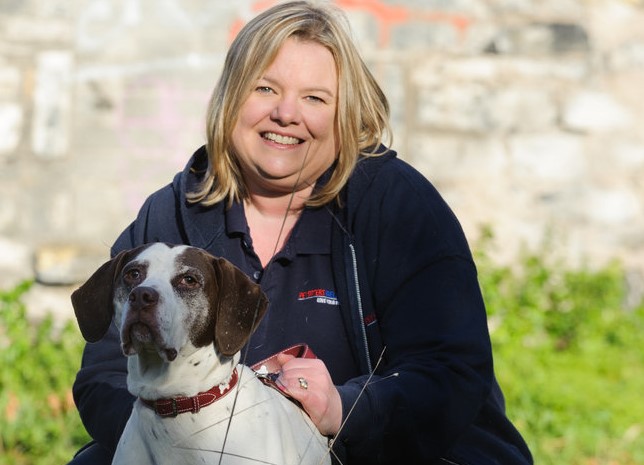 I run a very successful Pet Sitting and Dog Walking business since 2010, which because of the hard work we have put in we are now in a position to Franchise.
I get 52,000 visitors per month to my website, 80% of which comes from the blog posts that I write on a weekly basis.
I have over 41,000 Facebook Fans, which have come from the content that I share, the way I engage with my fans and the yearly competition I run for our business.
Everything that I teach I do myself on a daily basis to build traffic to my website and engage with my ideal customers.
I love helping others build their Pet Sitting business and see them enjoying the same success that I have had.