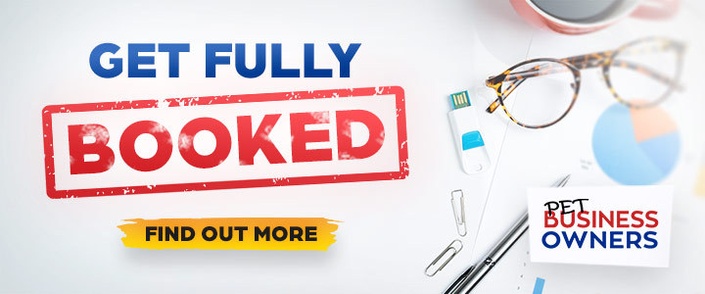 Get Fully Booked
The Exact Techniques I Use To Keep Growing My Pet Business
Get Fully Booked
The Exact Techniques I Use To Keep Growing My Pet Business
Warning this is ONLY for you if you're ready to get more business NOW!
I'm Kate McQuillan and in this course I'm sharing the exact steps I take to keep GROWING my Pet Business and attracting new clients every day WITHOUT worrying about cash flow and sales.
This course is about taking action to get yourself in front of customers and not just waiting for them to find you.
It's not about spending hundreds on ads for your business.
It's not about just posting on social media or blogging.
It's about reaching out to customers and connecting with them so they want to book your services.
And it's the exact training that gets our franchisees booking customers from day 1 and keeps them growing their successful businesses.
Who Is This For?
This is for you if you are
Really serious about growing your Pet Business this year
Tired of not getting enough enquiries for your services
Getting those enquiries but not converting them
You need better cash flow in your business
AND You want to actually put in some work to talk to people about what you do
This course would suit either a solo business owner or someone with staff or IC's. It's all about getting more customers.


What will I be covering?
How to find pet owners in your area that need your services and how to talk to them in a way that doesn't make you feel like a used car sales person
How to use local content to your advantage to generate enquiries.
How to collaborate with other businesses to leverage their audience (with examples and email templates to reach out to them for interviews and collaboration opportunities)
How to create quick content that creates a buzz around your business (with examples)
How to get free PR for your business, including templates to email journalists and ideas to get PR for your business with relative ease.
How to talk to potential customers about your services including phone scripts and sample audio calls that you can listen to. (This will include sample calls for Pet Sitting, Dog Walking and Cat Sitting Enquiries)
Email templates you can customise for your services to send to customers at each stage of dealing with them. From enquiry to follow up.
How to track your customer enquiries and make sure you follow up with them, including tracking templates
How to make sure your website makes it easy for your potential customers to book you, with simple tweaks you can make straight away.
Traditional Ad methods that you might not have thought about trying.
How to make time to market your business and organise it around your day – so you don't become a full time marketer!
With a template that you can follow to make sure you don't miss anything.
FREE BONUS
To make sure you get the support you need you get access to a private FB Group to work through the plan with my help and ask questions. This will be dedicated to Get Fully Booked Students so you have my full attention and support for as long as you need to work through the course.


What Makes This Course Different?
You will be able to hear exactly what we say to people on the phone. And get the scripts, email templates and tracker to do this for yourself.
You will learn the quick tactics we use to connect with other businesses, magazines and journalists to get featured in large publications.
You will see examples – this isn't theory that you could try…it's been tried and tested by myself and many of my 1 to 1 clients.
FACT – We don't spend hours marketing our business or replying/talking to customers. We have scripts, systems and templates for most things and just repeat what works.
And you will get my help – it's not just a case of buy the course and then you need to pay more money to work with me. I'm always available in the Facebook Group or on email to help you navigate through this and make sure you get the results that you want.
You just have to be prepared to do the work


How Will The Course Be Delivered?
This isn't a course just to learn a few skills – it's a complete plan to grow your business and the things you need to do. Along with scripts, audio recordings and templates.

It will be delivered via a combination of video training, audios and downloadable templates to use.
It's a step by step approach so you know exactly what you are doing and of course you can also ask in the Facebook Group or email me anytime.
Your Instructor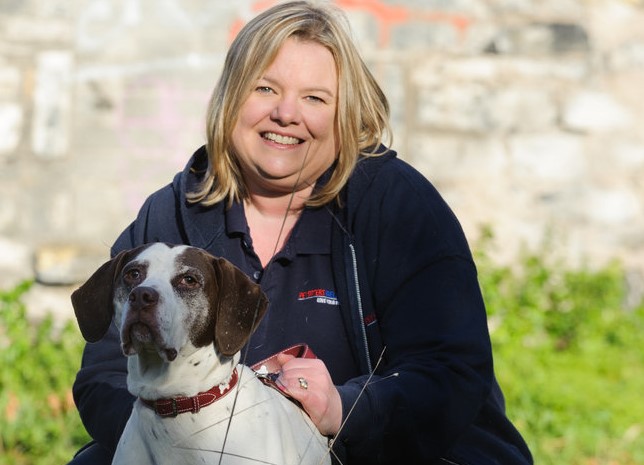 I run a very successful Pet Sitting and Dog Walking business since 2010, which because of the hard work we have put in we are now in a position to Franchise.
I get 52,000 visitors per month to my website, 80% of which comes from the blog posts that I write on a weekly basis.
I have over 41,000 Facebook Fans, which have come from the content that I share, the way I engage with my fans and the yearly competition I run for our business.
Everything that I teach I do myself on a daily basis to build traffic to my website and engage with my ideal customers.
I love helping others build their Pet Sitting business and see them enjoying the same success that I have had.
Course Curriculum
Welcome To Get Full Booked
Available in days
days after you enroll
The Importance Of Story Telling
Available in days
days after you enroll